Alen Halilović je slobodan igrac
just saying
---
zašto ne? mislim da je bio preveliki hajp oko njega, ali je i dalje dobar igrač, daleko bolji od napr. ćorića. za njega je najbolje da se vrati u HNL, njegova karijera nije bila dobro hendlana. mislim da mu treba jedan trener čija pojava ima težinu, Bjelica je upravo takav, a ove posudbe što je odradio su bile više ono jedan od 40 igrača u rosteru. možda vrijedi s njm porazgovarati i vidjeti na kojoj je valnoj duljini i onda Bjelica da odluči. u svakom slučaju dajem velike šanse da će se vratiti u hnl, a to sigurno neće biti dinamo jer su na pas mater s mamićima.
s obzirom da je besplatan, stvarno ne riskiramo puno.
jedini razlog zašto ja nebi njega je što stvaaarno imamo previše igrača njegove stature i radije bi nekog jačeg igrača, fizički jačeg i višljeg ofanzivca kakav je trebao biti Tolić.
SAMO OSIJEK!!!
---
Posts: 484
Joined: Sat Oct 27, 2018 7:19 pm
Ma to govno od Tolića će ionako propasti u GNK ,tko ga jebe...
Kad svijetla gasnu, i mjesec se pojavi mlad,
na obali Drave umoran odmara grad!
---
---
Posts: 1686
Joined: Thu Oct 25, 2018 7:35 am
Ajde decki tko zna ta pravila sad oko transfera - Mandzukic je ostao slobodan igrac, tj. nije uspio pronaci angazman u ligama petice.

Pitanje je imaju li sada klubovi iz liga petice pravo potpisa igraca bez ugovora ili ne? U slucaju da ne, bilo bi ga zanimljivo pokusati nagovoriti, iako ga mi naravno ne mozemo platiti ni blizu onoga koliko moze dobiti u Rusiji, Turskoj ...
VRATIO, VRATIO, NENO SE VRATIOOOOOOOO,
EUROPOOO PAZI SE, OSJEČANI DOLAZEEEEE !!!
---
bushwacker

wrote:

↑

Mon Oct 05, 2020 10:20 pm

Ma to govno od Tolića će ionako propasti u GNK ,tko ga jebe...
ne kažem da mora biti on, već takav igrač ili recimo kao Holzhauser, da nekažem Haaland
SAMO OSIJEK!!!
---
https://www.transfermarkt.com/franck-oh ... ler/184921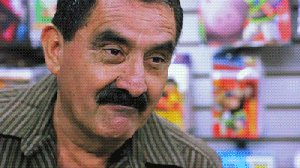 slobodan je... taman kao druga opcija u napadu...
SAMO OSIJEK!!!
---
Posts: 2017
Joined: Sun Aug 15, 2010 1:51 pm
Mi smo našoj općini obećanje dali...
---
Kempes

wrote:

↑

Sun Sep 06, 2020 10:22 pm

https://www.transfermarkt.com/raphael-h ... ler/104414

moj libling

Mnogi su to kontali kao sprdnju, ali meni se on dosta svidio kad je igrao protiv nas, točno mi je izgledao kao mozak te ekipe. kao što znamo, iz švice je potpisao u drugu belgijsku ligu za Beerschot te je u 31 utakmica imao 7 golova i 9 asistencija. Ok, reći ćete to je druga belgijska... međutim, sada je Beerschot u prvoj jupiler ligi, a Holzhauser u 4 utakmice ima tri gola i dvije asistencije.

Ugovor ističe za godinu dana, a cijena je 950 k.

sjećamo se i kako je dobro izvodio slobodnjake protiv nas, gol iz slobodnjaka kojeg je zabio i obratite pozornost na minijaturu i plasiranje kod drugog gola kojeg je zabio:

također, ovdje vidimo 1:1 situaciju i hladnokrvnu egzekuciju protiv club bruggea:

Ako ga netko poznaje, onda je to Bjelica.
13 utakmica do sada
10 faking golova i 8 asistencija!
pas mater!
SAMO OSIJEK!!!
---
Pa kad igraju nenormalni nogomet. Zabijaju i primaju ko na traci. 38:33 gol razlika u 14 utakmica
Osijek, Bog i mi nepobijedivi!
---
Who is online
Users browsing this forum: No registered users and 4 guests